The dragonstone ring is made by using a gold bar, a dragonstone and a ring mould on a furnace. It requires a crafting level of 55 and provides 100 experience when made.
The dragonstone ring can be enchanted into a ring of wealth by members through the use of the enchant level 5 jewellery spell at level 68 magic, requiring 15 earth runes, 15 water runes, and 1 cosmic rune.
The dragonstone ring can be imbued for the price of 141,300 Mobilising Armies points, turning it into a dragonstone ring (i) by giving it to an officer in order to be enchanted.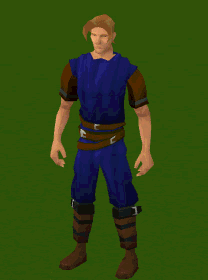 Dragonstone ring
-
100 XP
-
9,402
Requirements
Crafting level
55
Members only
Yes
Materials
Item
Quantity
Price
Total
Gold bar
1
503
503
Dragonstone
1
8,709
8,709
Total price
9,212
Drop sources
Edit
This list was created dynamically. For help, see the FAQ.
To force an update of this list, click here.
For an exhaustive list of all known sources for this item, see here.
| Source | Combat level | Quantity | Rarity |
| --- | --- | --- | --- |
| Onyx dragon | 126 | 1–2 | Common |
Disassembly
Edit
Gems
Jewellery
Enchanted jewellery
Fletching