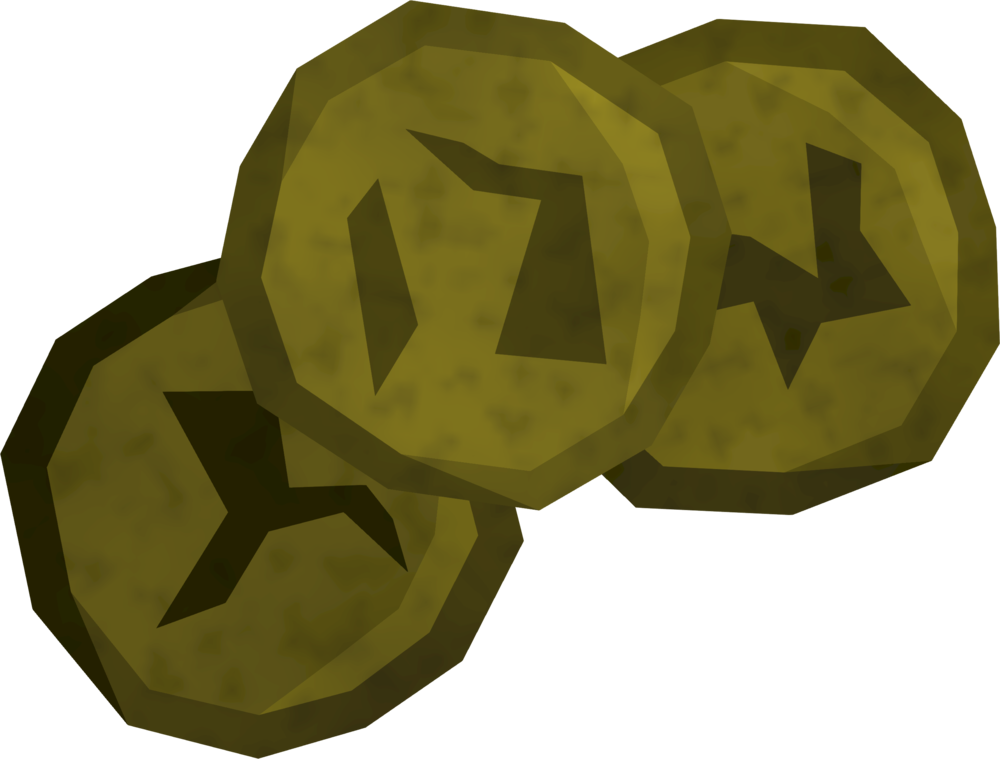 Doubloons are a currency won from Treasure Hunter – Talk like a Pirate Day! event, from killing any Pirates, from pickpocketing NPCs, and by training Agility at Brimhaven, that can be exchanged for pirate-related items.
When receiving doubloons, the message You have received [AMOUNT] doubloons. is shown, and they are automatically added to your inventory. 5 doubloons are received when killing and tagging the ticket dispensers in the agility arena, while 3 are received for pickpocketing.
After the promotion, doubloons can be converted to coins, at 10 coins per doubloon.
If your inventory is full, it would be added to your bank. If that is full as well, it would be added there regardless.
It can be fed to the baby troll to change its name to "Avast", "Cabin boy", "Davey", "Doubloons", "Kraken", or "Yarrr".
Rewards
Ad blocker interference detected!
Wikia is a free-to-use site that makes money from advertising. We have a modified experience for viewers using ad blockers

Wikia is not accessible if you've made further modifications. Remove the custom ad blocker rule(s) and the page will load as expected.