Deathtouched dart is an item that will kill almost any monster in the game with one hit. It was originally rewarded to players that had picked the Instakill Dart option from the fate cards, received for having membership throughout August and September 2012 as part of Sizzling Summer. A maximum of four darts could be obtained from the fate cards. During the September 2014, 2015 and 2017 Balthazar's Big Raffle event, a set of 3 deathtouched darts could be won by entering the raffles on Thursdays and Fridays, respectively. Deathtouched darts returned again in 2016 as a possible reward from the Summer Sweepstake.
When the dart was used, it did not give any combat experience; however, Slayer experience would still be gained if used to kill an appropriate Slayer target. All unused darts from the original promotion were removed from the game on 1 January 2013 with the update Happy New Year!, while all unused darts from the 2014 Raffle were removed on 3 November 2014.
If a dart is used to kill a boss, the kill will not count in the Beasts tab (and thus not count for a Soul Reaper assignment), nor can it be used for a fast time on the boss. There is a 15 minute penalty in which any bosses killed during this time will not have their kills and fastest kill speed recorded. Players are informed of this in the message box when the penalty is applied and lifted.
Combat Stats
Requirements
None
Class
Slot
Ranged
Tier
5
Weapons
Main
Off
Damage
48
-
Accuracy
150
-
Style
Thrown
Range
4
Speed

Fastest (2.4s)

Attributes
Damage reduction
Armour
0
PvM:

0%

PvP:

0%

Life points
0
Style bonuses
Prayer
0

0

0

0

[FAQ] • [doc]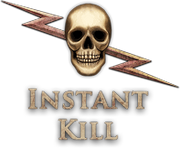 Does not work on
Edit
Tips for effective use
Edit
Chakram
Chinchompas
 Chinchompa
 Red chinchompa
 Mechanised chinchompa
Darts
Javelins
Throwing axes
Throwing knives
Other
 Holy water
 Bolas