The Death Lotus assassin is a non-playable character that appears during one of the random events in a player-owned port after a successful voyage. They need to be found around the port and will give you a target description. You need to point out the target for them to successfully assassinate it. More information about this can be found here.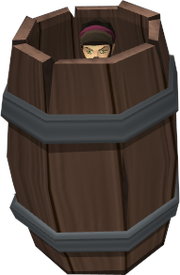 The voice-overs were not updated when the wandering strangers were changed to wear yellow instead of green clothing on 26 January 2015. When an assassin hints at a stranger wearing yellow, the voice-over will still say 'green' instead. This has been remedied by not having a voice-over for that particular line.
NPCs

Main characters
Adventurers
Other
* Only during the Mega May event.
Experience lamps from Meg

Small
Medium
Large
Huge
Ad blocker interference detected!
Wikia is a free-to-use site that makes money from advertising. We have a modified experience for viewers using ad blockers

Wikia is not accessible if you've made further modifications. Remove the custom ad blocker rule(s) and the page will load as expected.