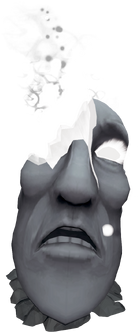 Dead moai can be found on Cyclosis, Goshima, The Islands That Once Were Turtles, and the Uncharted Isles. They act as divination energy sources.
When harvesting from a dead moai spring with at least 3 units of opposite energy in your inventory, it converts the energy into ancestral energy.
NPCs
Music
Scenery
Dead moai
NPCs
Enemies
Resources
Scenery
Dead moai
Decorations
Ad blocker interference detected!
Wikia is a free-to-use site that makes money from advertising. We have a modified experience for viewers using ad blockers

Wikia is not accessible if you've made further modifications. Remove the custom ad blocker rule(s) and the page will load as expected.