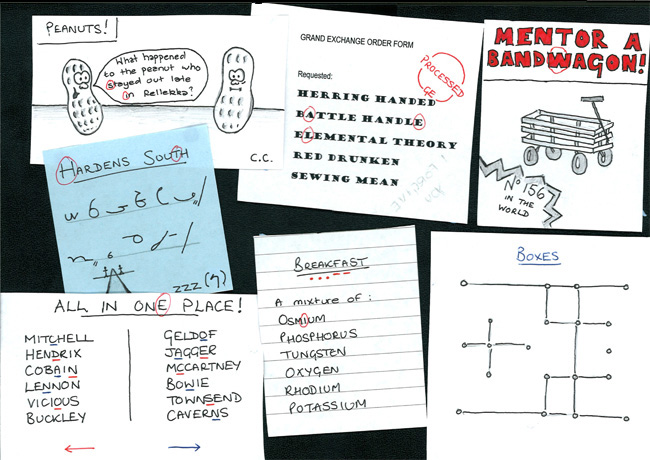 The circled letters are an anagram of Ali the Wise (and by extension also Wahisietel).
If you hover over the picture on the Postbag from the Hedge page, the alternative text says "my name is in this Postbag," possibly hinting at the fact that the Chaos Elemental's name is somewhere on the page.
In the page's source code is a hidden line saying "Peter, I know you are looking in my suitcase. BTW - the gas is on at your house." This was a note from the Chaos Elemental to Postie Pete.
Suitcase notes
Edit
Ad blocker interference detected!
Wikia is a free-to-use site that makes money from advertising. We have a modified experience for viewers using ad blockers

Wikia is not accessible if you've made further modifications. Remove the custom ad blocker rule(s) and the page will load as expected.