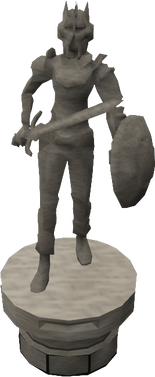 Camorra is a figure from the history of RuneScape whose statue resides in the Heroes' Guild, next to Arrav's.
According to issue 20 of Postbag from the Hedge[1], Camorra lived around the middle of the Fourth Age, and slew the dragon Garak, who destroyed many villages near the border of the Wilderness.
If a player talks to Xenia after reaching 300 quest points, Xenia will mention that the player is a legendary hero in the same league as Camorra and Arrav as well as Robert the Strong.
References
Edit
Ad blocker interference detected!
Wikia is a free-to-use site that makes money from advertising. We have a modified experience for viewers using ad blockers

Wikia is not accessible if you've made further modifications. Remove the custom ad blocker rule(s) and the page will load as expected.