Camelot Teleport
Discuss

0
22,498pages
on this wiki
This article is about the teleport spell. For the teleport tablet, see
Camelot teleport
.
Camelot Teleport teleports the caster to the front gate of Camelot. Camelot Teleport is an excellent training spell, because you can use an air staff with law runes for extremely quick and easy magic experience. It is possible to earn upwards of 111k magic experience an hour with this method of training, however most players switch to using High Level Alchemy when 55 magic is achieved.
The unofficial world for using Camelot Teleport to train magic is world 26.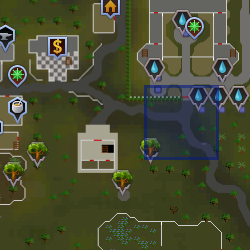 Remember, you cannot use Ancient Magicks or Lunar Spells if you are using regular Magic.
Spell Costs
Runes
Cost
5 1
 

245

Staff
Cost
1
 

175




Combination runes
Cost
N/A
N/A
Seers' Village Teleport
Edit
After completing the Hard Seers' Village Tasks, the player has the option of changing the Camelot teleport's destination to the centre of Seers' Village instead of to Camelot. This can be toggled by talking to any Seer in Seers' Village, Stankers by the coal trucks or Sir Kay in Camelot.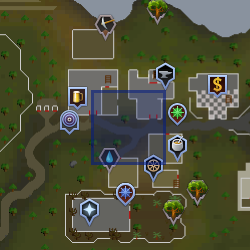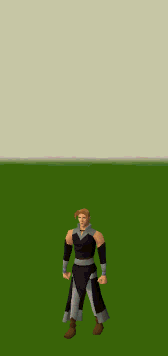 Lodestone Network Home Teleport

| | |
| --- | --- |
| Free-to-Play | Lumbridge • Draynor Village • Edgeville • Al Kharid • Falador • Port Sarim • Varrock |
| Members | Lunar Isle • Ardougne • Yanille • Seers' Village • Catherby • Burthorpe • Taverley • Bandit Camp |

Basic magics

| | |
| --- | --- |
| Basic teleports | Mobilising Armies Teleport • Varrock • Lumbridge • Falador • House • Camelot • Ardougne • Watchtower • Trollheim • Ape Atoll |
| Teleport other | |
| Teleport tablets | Ardougne • Camelot • Falador • Lumbridge • House • Varrock • Watchtower • Rimmington • Taverley • Pollnivneach • Rellekka • Brimhaven • Yanille • Trollheim |

Lunar spells

| | |
| --- | --- |
| Single teleports | Ourania • Moonclan • Waterbirth • South Falador • Barbarian Outpost • North Ardougne • Port Khazard • Fishing guild • Catherby • Ice Plateau • Trollheim |
| Group teleports | Moonclan • Waterbirth • Barbarian Outpost • Port Khazard • Fishing guild • Catherby • Ice Plateau • Trollheim |

Ancient Magicks

Paddewwa • Senntisten • Kharyrll • Lassar • Dareeyak • Carrallangar • Annakarl • Ghorrock

Moving-over-distance Spheres

Dorgesh-kaan sphere • Goblin village sphere • Plain of mud sphere • Bandos throne room sphere

Runecrafting teleport tablets

Air • Mind • Water • Earth • Fire • Body • Cosmic • Chaos • Astral • Nature • Law • Death • Blood • Runecrafting Guild

Teleport scrolls

Miscellania • Lumber yard • Bandit camp • Nardah • Phoenix lair • Tai Bwo Wannai

Discontinued Teleports

Bounty Locate • Edgeville Home Teleport • Lunar Home Teleport