Cabin boy Jenkins was a crew member on the Lady Lumbridge, a ship that a player buys during the quest Dragon Slayer. Despite the ship's changing hands, Jenkins continued to serve aboard.
He comes with the player and Ned when the Lady Lumbridge sets sail towards to Crandor. However, nearing the island, Elvarg swoops out of the sky and attacks the ship. He is incinerated by Elvarg's dragonfire, along with much of the ship. He has only 100 Life points, as seen when he dies.
Prior to an update, he is originally left alive and stranded on Crandor when the Lady Lumbridge is wrecked. While believing you're the captain, he claims that you're the "worst captain ever".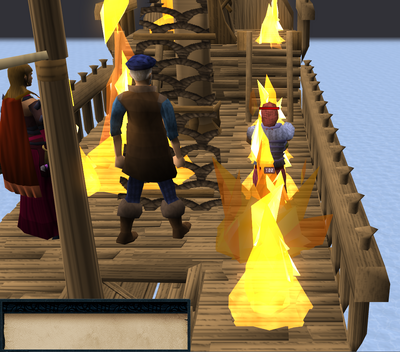 NPCs
Enemies
Items
Locations
Music
Related