The Butterfly jar (small) is a promotional Treasure Hunter prize that can be released to give experience in a player's lowest skill. The experience gained is equal to catching two Guthixian butterflies.
It can also be used to add four charges to the Aurelian cape.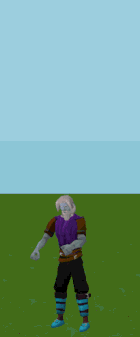 Flight of the Butterflies

Rewards
Butterfly jars
 Small
 Medium
 Large
 Huge
Ad blocker interference detected!
Wikia is a free-to-use site that makes money from advertising. We have a modified experience for viewers using ad blockers

Wikia is not accessible if you've made further modifications. Remove the custom ad blocker rule(s) and the page will load as expected.