The Bridge of Hope is a bridge in the Tolna's rift, which only appears during the A Soul's Bane quest. It appears when players kill every Hopeless creature in the room. It leads to the boss room that contains Tolna.
It may be a reference to the real Bridge of Hope in Minnesota, which was named in honour of Jacob Wetterling and other missing children.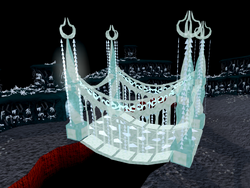 Ad blocker interference detected!
Wikia is a free-to-use site that makes money from advertising. We have a modified experience for viewers using ad blockers

Wikia is not accessible if you've made further modifications. Remove the custom ad blocker rule(s) and the page will load as expected.