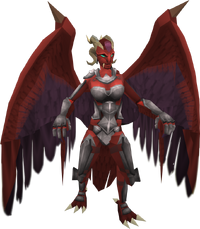 A boss is a powerful, usually unique monster that is fought to accomplish an objective, be it the advancement or completion of a quest or minigame, or as part of a team player versus monster event. Many quests feature boss fights at their climaxes; such bosses are often the main antagonists of the quests or quest series, or are somehow related to the main antagonist(s). Some monsters that are commonly referred to as bosses are very powerful monsters that are commonly fought by teams of players in search of highly valuable drops. Many bosses have extremely high combat levels, and most of the strongest monsters in the game are bosses.
Dwarf multicannons often cannot be set up in the areas of many bosses. Others may have different restrictions; for example, only black equipment may be used to fight the tormented wraith, and Prayer cannot be used during the fights with the final bosses of Recipe for Disaster.
Common PvM bosses
Edit
The monsters included in this section are often killed by clans, or organized teams of players for PvM (Player versus Monster) events. They are often killed for valuable and/or unique items that they drop. Most are extremely powerful, and some may require specific strategies to fight effectively.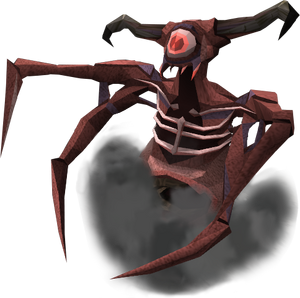 God Wars Dungeon generals
Edit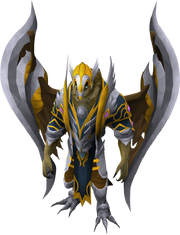 For each warring deity in the God Wars Dungeon, there is a very powerful leader commonly referred to as a 'general'. Each general also has three bodyguards, one of which uses each style of combat: Melee, Magic and Ranged. In addition to the 60 Strength or 60 Agility required to enter the God Wars Dungeon, each general's encampment has further requirements to enter.
Minigame bosses
Edit
These bosses are fought as parts of minigames or Distractions and Diversions.
Quest bosses
Edit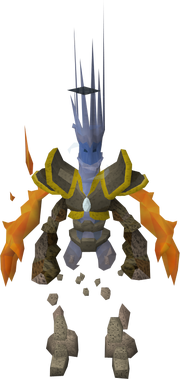 A large number of quests involve and/or conclude with a battle against a powerful monster, which often is or is related to the quest's main antagonist. Except where otherwise noted, these bosses cannot be fought once their respective quests have been completed. However, many of them could be fought after in the Dominion Tower, after some other requirements have been met.
A sub-boss is a powerful or semi-powerful monster fought as a prelude to the actual boss fight.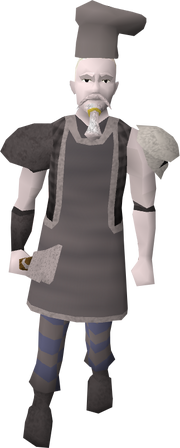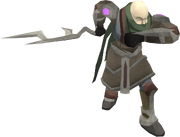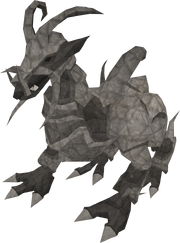 Quests with multiple bosses
Edit
Some quests have several boss monsters that must be defeated, usually one after the other.
Dominion Tower
Edit
On 1 November 2011, Jagex released the Dominion Tower, a minigame that allows players to fight bosses from quests they have completed. Players can fight up to 60 unique boss monsters from previous quests, including Nomad, the Pest Queen, Zenevivia, the Balance Elemental, and many others.
Dungeoneering bosses
Edit
The gluttonous behemoth, a boss found during Dungeoneering.
At the end of each floor of Daemonheim is a powerful boss monster that must be defeated in order to complete the dungeon. The levels and strengths of these bosses vary according to a combination of factors, including the dungeon's size and complexity rating, but otherwise they will always have the same qualities.
Low-level bosses
Mid-level bosses

 King Black Dragon •  Chaos Elemental •  Barrows brothers •  Glacors •  Tormented demons •  Kalphite Queen(Exiled)

Dagannoth Kings

High-level bosses

 Corporeal Beast •  Queen Black Dragon •  Kalphite King •  Vorago •  Barrows - Rise of the Six

God Wars Dungeon

 General Graardor •  Commander Zilyana •  K'ril Tsutsaroth •  Kree'arra •  Nex

Legiones

 Legio Primus •  Legio Secundus •  Legio Tertius •  Legio Quartus •  Legio Quintus •  Legio Sextus

Wikipedia has an article about: