The following items provide bonus experience in one or more skills. Items marked with a * give bonus experience to a pool on that skill to be used over time, without needing to wear/equip the item. To see how to obtain these sets, visit the Experience-boosting sets page.
If pieces of the Diviner's outfit are owned:
If pieces of the Fishing outfit are owned:
If pieces of the Golden mining suit are owned:
If pieces of the Master runecrafter robes are owned:
 Brawling gloves (Smithing)
 Cracked smelting urn
 Fragile smelting urn
 Goldsmith gauntlets
 Imcando pickaxe
 Strong smelting urn
Bonus experience for capping in a Clan Citadel

*
If pieces of the Black ibis outfit are owned: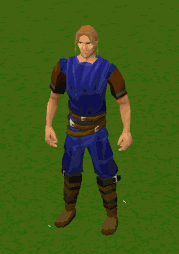 Discontinued
Edit
Constitution
Edit
Construction
Edit
Divination
Edit
Dungeoneering
Edit
Firemaking
Edit
Fletching
Edit
Runecrafting
Edit
Summoning
Edit
Woodcutting
Edit
Ad blocker interference detected!
Wikia is a free-to-use site that makes money from advertising. We have a modified experience for viewers using ad blockers

Wikia is not accessible if you've made further modifications. Remove the custom ad blocker rule(s) and the page will load as expected.