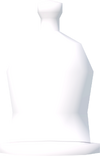 Bell jars are used by Dr. Fenkenstrain in The Great Brain Robbery quest along with a pair of brain tongs, a cranial clamp and some skull staples. This equipment is used to perform brain transplants on the zombified monks in Mos Le'Harmless in order to restore them to their normal form.
Disassembly
Edit
Ad blocker interference detected!
Wikia is a free-to-use site that makes money from advertising. We have a modified experience for viewers using ad blockers

Wikia is not accessible if you've made further modifications. Remove the custom ad blocker rule(s) and the page will load as expected.