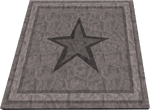 The astral token is used during Elemental Workshop IV to fix the astral address token. To create it, you should get the Automaton (Da-vi) to pick up a blank token (from the fire token) and place it on the workbench (at the water token). You should then use a hammer and chisel on the blank token to create the astral token. Once you have the astral token, it should be placed on top of the broken astral token.
Ad blocker interference detected!
Wikia is a free-to-use site that makes money from advertising. We have a modified experience for viewers using ad blockers

Wikia is not accessible if you've made further modifications. Remove the custom ad blocker rule(s) and the page will load as expected.