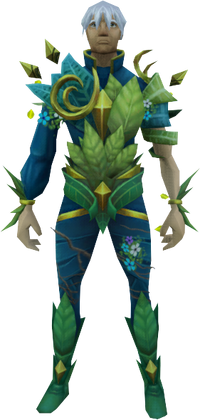 The Armour of Seasons is an item set that can be made by combining every piece of its constituent outfits—Spring, Summer, Autumn, and Winter.
It consists of:
This armour set was designed to match the Crown and Cloak of Seasons.
Armour of Seasons Grand Exchange cost
Chest of Seasons

18,954,164

 [graph]
Bottoms of Seasons

29,895,373

 [graph]
Gloves of Seasons

6,005,012

 [graph]
Boots of Seasons

8,324,989

 [graph]
Total price

63,179,538
[view]
•
[talk]
Ad blocker interference detected!
Wikia is a free-to-use site that makes money from advertising. We have a modified experience for viewers using ad blockers

Wikia is not accessible if you've made further modifications. Remove the custom ad blocker rule(s) and the page will load as expected.