Walkthrough
Edit
Start point

Speak to Ava in Draynor Manor.
Member requirement
Members only
Official difficulty
Intermediate
Length
Medium (~33 minutes)
Requirements

Quests:

Items required
Items from the tool belt are not listed unless they do not work or are not automatically added.

Recommended:

Enemies to defeat
None
Getting started
Edit
Talk to Ava on the western side of Draynor Manor.

To get to her room, a candle sconce must be pulled.
Undead poultry
Edit
Making a magnet
Edit
Talk to Ava.
Take the selected iron to the mine north-east of Rimmington (using the Port Sarim teleport is recommended).
Face north and left click the selected iron to hammer it.
Talk to Ava.
Blessed hatchet
Edit
At the manor entrance, try cutting an undead tree with a mithril hatchet. (Not every tree works. It specifically says Undead tree instead of Dead tree. Undead trees can be found beside the path that leads you to the entrance.)
Talk to Ava.
Give him a mithril hatchet and holy symbol.
Attempt to cut another undead tree and you will receive some undead twigs.
Talk to Ava.
Finishing up
Edit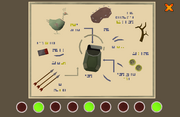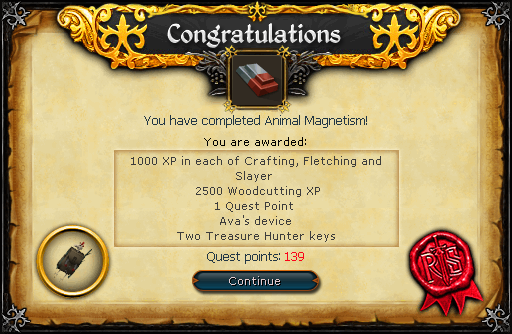 Ad blocker interference detected!
Wikia is a free-to-use site that makes money from advertising. We have a modified experience for viewers using ad blockers

Wikia is not accessible if you've made further modifications. Remove the custom ad blocker rule(s) and the page will load as expected.