Amulet of souls
Release
18 August 2014 (Update)
Members
Yes
Quest item
No
Tradeable
Yes
Stacks in bank
Yes
Equipable
Yes
Stackable
No
Disassembly
Yes
Noteable
Yes
Value
300,000 coins
High alch
180,000 coins
Low alch
120,000 coins
Destroy
Drop
On death
Reclaimable
Value: 22,042,835
Reclaim: 180,714
Sacrifice: 722,856
Exchange

22,042,835

coins (info)
Buy limit
100
Weight
0.01 kg
Tooltip
Examine
With this amulet equipped, Soul Split has a chance to heal 25-50% more.
[FAQ] • [doc]

An amulet of souls is an amulet made by enchanting a hydrix amulet with Enchant Level 6 Jewellery (requiring 87 Magic) or an enchant onyx tablet. The amulet of souls can be decorated with a soul ornament kit. This produces an amulet of souls (or), which adds +2 to its style bonuses.
In addition to having the second highest style bonuses of any amulet, it also has two passive effects:
Soul Split has a 50% chance to heal 25-50% more
The base damage reduction of Protection prayers and Deflection curses is increased by 10% (giving them 60% damage reduction)
Once equipped, this item becomes permanently untradable. The amulet degrades to a broken state after 100,000 hits in combat; as with all enchanted hydrix jewellery, it can be recharged by 50% by using a cut onyx on it (so a full recharge effectively costs 5,008,246 coins).
If the amulet is lost in the Wilderness, the killer is rewarded with 300,000 coins and the amulet is not reobtainable.
Combat Stats
Requirements
Degrades
None
100,000 charges
Class
Slot
Hybrid
Tier
None
Weapons
Main
Off
Damage
-
-
Accuracy
-
-
Style
-
Range
-
Attributes
Damage reduction
Armour
0
PvM:

0%

PvP:

0%

Life points
0
Style bonuses
Prayer
5

46

46

46

[FAQ] • [doc]
Comparison with other neckwear
Edit
Name
Reqs
Cost
Bonuses
Notes
Amulet of souls (or)
None

68,058,557

48
5

Two passive effects: 50% chance for Soul Split to heal 25-50% more; protection Prayers and deflection curses block 10 percentage points more damage (60% total)
Degrades: has 100,000 hits of combat, and can be recharged by 50% with a cut onyx (100% charge costs

5,008,246 coins

)

Amulet of souls
None

22,042,835

46
5

Two passive effects: 50% chance for Soul Split to heal 25-50% more; protection Prayers and deflection curses block 10 percentage points more damage (60% total)
Degrades: has 100,000 hits of combat, and can be recharged by 50% with a cut onyx (100% charge costs

5,008,246 coins

)

Reaper necklace (or)
None

33,889,525

38
3

Passive effect: each successful attack increases hit chance by +0.1% to a max of +3%, lasts up to 55 seconds after the last attack.
Degrades: has 100,000 hits of combat, and can be recharged by 50% with a cut onyx (100% charge costs

5,008,246 coins

)

Reaper necklace
None

22,139,285

36
3

Passive effect: each successful attack increases hit chance by +0.1% to a max of +3%, lasts up to 55 seconds after the last attack.
Degrades: has 100,000 hits of combat, and can be recharged by 50% with a cut onyx (100% charge costs

5,008,246 coins

)

Amulet of the forsaken
None

1,725,093

36
3
Amulet of fury (t)
None

960,850

34
4
Blood amulet of fury
80 (assistable)

13,646,480

32
3

Passive effect: periodically saps the life points of the foe and heals the wearer by that amount
Degrades: has 60,000 hits of combat, and can be repaired by a Repair NPC for

1,000,000 coins

(discounted at an armour stand), or 2000 blood runes; can still be used in empty state but loses passive effect

Amulet of fury
None

2,413,215

32
3
Dragon Rider amulet
One of a Kind

500,000

(replace)
30
10
Desert amulet 4
Desert achievements
Free
30
3

Costs nothing to replace
Other benefits; see article

Amulet of glory
None

10,113

26
2

Can be charged to teleport to places
Other benefits; see article

Arcane blood necklace
80
70
80 (assistable)

11,294,187


100,000
44

Passive effect: periodically saps the life points of the foe and heals the wearer by that amount
Degrades: has 60,000 hits of combat, and can be repaired by a Repair NPC for

1,000,000 coins

(discounted at an armour stand), or 3000 blood runes; can still be used in empty state but loses passive effect

Brawler's blood necklace
80
70
80 (assistable)

11,295,858


100,000
44
Farsight blood necklace
80
70
80 (assistable)

12,057,618


100,000
44
Arcane stream necklace
80
70

60,922


100,000
44
Brawler's knockout necklace
80
70

62,593


100,000
44
Farsight sniper necklace
80
70

824,353


100,000
44
Saradomin's hiss
70

60,922

36
2
Saradomin's whisper
70

62,593

36
2
Saradomin's murmur
70

824,353

36
2
Disassembly
Edit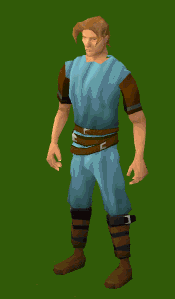 Bosses
Rewards

| | |
| --- | --- |
| Aura refreshes | |
| Hydrix items | |
| Titles | |
| Other | |
Unstrung
Standard
Enchanted
Non-standard
Translation
Cosmetic
Alchemist's amulets
Others