This article is about the altars used to recharge Prayer. For the altars used in Runecrafting, see
Runecrafting altar
.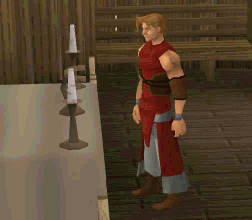 An altar is interactive scenery that allows a player to recharge their Prayer points. By clicking on it, the player will kneel by the altar and it will recharge their prayer points. To locate an altar, look for the altar icon (

) on the world map or minimap.
Altar locations
Edit
Feldip Hills
Edit
Kharidian Desert
Edit
Misthalin
Edit
Morytania
Edit
Wilderness
Edit
God Wars Dungeon
Edit
Altars in generals' rooms in the God Wars Dungeon can only be used every ten minutes while out of combat. The altars grants 10 additional prayer points per god item equipped by the player that corresponds to the altar's god. Wearing a Bandos chestplate, tassets, boots, and godsword, for example, would yield 40 additional prayer points when praying to the Bandos altar.
Reaching altars
Edit
These altars are reasonably accessible by "fast" transportation means, such as teleportations.