Adamant platebody (h3)
Discuss

0
22,498pages
on this wiki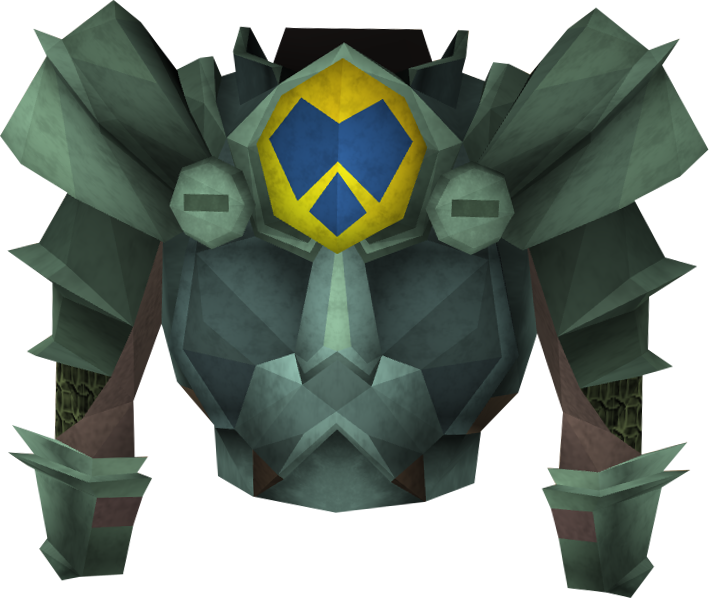 Adamant platebody (h3) is a possible reward from level two Treasure Trails. It has the same stats as an Adamant platebody. It requires 40 defence to equip.
It was released on 4 August 2010 along with the Elite Treasure Trails and New Rewards update. The only current way to obtain this item is by completing a level 2 clue scroll, or to buy it from the Grand Exchange or another player. This platebody cannot be made via the smithing skill.
The Adamant Platebody (h3) belongs to a set that contains a Full helm, Kitesheild, Platebody, and Platelegs. Players need the whole set to store this item in a POH Treasure chest.
Combat Stats

| Class | Slot |
| --- | --- |
| Melee | |

Weapons
Main
Off
Damage
-
-
Accuracy
-
-
Type
-
-
Attributes
Armour rating

144

Life bonus

+960

Prayer bonus

0

Critical bonuses

0%

0%

0%

Compare item

A player wearing an adamant platebody (h3)

[view] • [talk]
There is currently a glitch where when wearing this item, your torso is separated from the legs when you are bending down, or fighting.
See also
Edit
Basic

Bronze • Iron • Steel • Black • White • Mithril • Adamant • Sacred clay • Rune • Dragon • Statius's (corrupt)

Ornamental/Heraldic

Black (t) • Black (g) • Black (h1) • Black (h2) • Black h3 • Black (h4) • Black (h5)
Adamant (t) • Adamant (g) • Adamant (h1) • Adamant (h2) • Adamant (h3) • Adamant (h4) • Adamant (h5)
Rune (t) • Rune (g) • Rune (h1) • Rune (h2) • Rune (h3) • Rune (h4) • Rune (h5)
Dragon (sp) • Dragon (or) • Dragonbone

Rune God
Temple Knight
God Wars Dungeon
Barrows