THE




R

UNE

S

CAPE

  

W

IKI
The wiki devoted to RuneScape that anyone can edit.
33,662 articles since 8 April 2005.
Wiki news
We are completely revamping our monster articles and bestiary! See our Bestiary Project if you want to help out.
The 2016 RuneScape Wiki Family Photo is in, check it out here!
Congratulations to IsobelJ, our newest administrator!
Events
Do you have a suggestion for the Events Team? Share them here!
Opinion poll
Do you pay for and use RuneMetrics?
Results of the previous poll:
Total votes: 5,637
What do you think of Jagex's recent acquisition by Shandong Hongda?
China number one —

13.6%

768
30 April 2016
Common Trade Index
94.72 

 -0.11
Featured image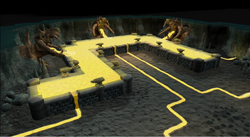 Dragon forge
The Dragon forge, where lava flows from the mouths of dragons.
More featured images...